About Us
Home remodeling cannot be placed on an assembly line. Everything is done by hand; bespoke.

Our labor produces elegance. Each piece of wood – every brush stroke – is chosen or rendered with care. As guests in your home, we know this level of consideration for craft will be appreciated.

As builders, we believe it imperative.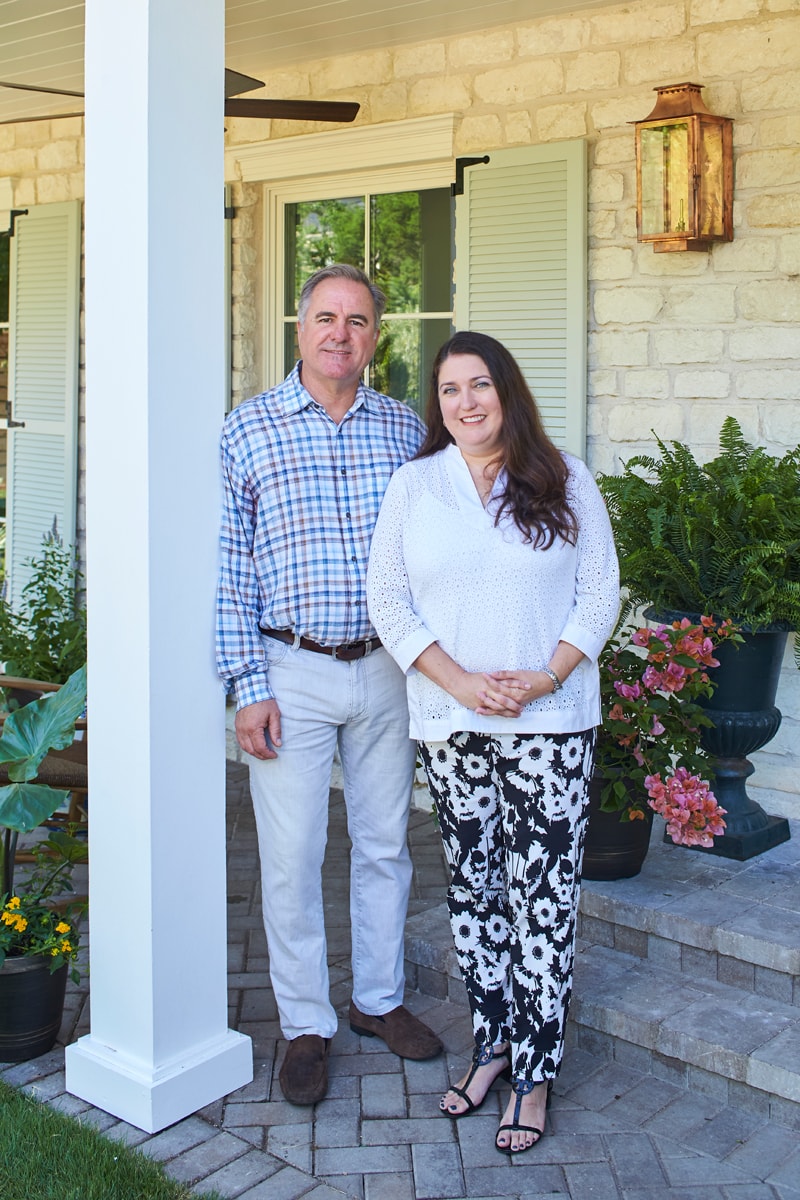 David
David is a graduate of Wolverhampton University's School of Engineering and the Built Environment, one of England's most respected engineering and construction programs. It was here that David learned how to channel his understanding of the multidisciplinary elements at play when remodeling a home.

He is a green building professional-with significant expertise in environmentally sound practices-and a member of the Austin chapter of the National Association of the Remodeling Industry (NARI). Noteworthy projects are presented in Stylish Sheds and Elegant Hideaways, House Transformed and multiple remodeling publications, all demonstrating the breadth of David's ingenuity. David is currently serving on the Building Committee for the Paramount Theatre.
Catherine
Born and raised in Louisiana, Catherine has been involved in home remodeling since her youth, observing her father's practice. She graduated from Louisiana State University in Baton Rouge and obtained her BA in Advertising. Catherine also received her MBA from St. Edward's University.

Following her graduate studies, she earned her LEED AP credentials to support Austin's growing desire to build the green way. This certification exemplifies the Wilkes' practice of marrying tradition with contemporary and novel methods for home remodeling.

Catherine is a former board member for the Austin chapter of the National Association of the Remodeling Industry (NARI.). Catherine is currently serving on the Central Texas Home Builders Association (HBA) Custom Builders and Remodelers Council Steering Committee and on the Education and Outreach Committee for the Paramount Theatre.
Awards
2019 Greater Austin Home Builders Association
Custom Builder of the Year
2019 Greater Austin Home Builders Association
Construction Manager of the Year (Christian Bingham)

2018 Best in American Living Award
National Best Remodel
2018 Greater Austin Home Builders Association
Remodeler of the Year


2017 Austin NARI Contractor of the Year Award
Best Kitchen over $150,000
2017 Greater Austin Home Builders Association
Remodeler of the Year
2106 Austin NARI Contractor of the Year Award
Remodel over $1,000,000
2016 Greater Austin Home Builders Association
Remodeler of the Year
2015 Texas Association of Builders
Remodeler of the Year
2015 Home Builders Association (HBA)
Remodeler of the Year
2014 Regional COTY
Residential Kitchen; under $40,000
2014 NARI Regional COTY
Residential Addition; $100,000 - $250,000
2014 NARI Regional COTY

Commercial Specialty
2014 NARI National
Entire House; over $1,000,000
2014 Home Builders Association (HBA)
Remodeler of the Year
2012 National Association of Home Builders (NAHB)
Best in American Living; Platinum Award; Bath Remodel
2012 Texas Star Awards
Best Bathroom Renovation; over $300,000
2012 Texas Star Awards
Best Bathroom Renovation; $50,000 - $199,000
2012 Texas Star Awards

Best Bathroom Renovation; 
over $75,000
2012 NARI Tour of Homes

Judges Choice
View All
2013 NARI Contractor of the Year
Grand Award
2013 Home Builders Association (HBA)
Grand MAX Award; Remodeler of the Year
2013 NARI National Contractor of the Year
Residential Kitchen; under $40,000
2013 NARI Regional Contractor of the Year
Residential Addition; $100,000 - $250,000
2013 NARI Regional Contractor of the Year
Residential Kitchen under $40,000
2012 Home Builders Association of Greater Austin
Excellence Winner Grand MAX; Remodeler of the Year
2012 Home Builders Association of Greater Austin
Excellence Winner; Best Bathroom Remodel
2012 Home Builders Association of Greater Austin
Excellence Winner; Best Kitchen Remodel; under $75,000
2012 National Association of Home Builders (NAHB)
Room of the Year
2012 Chrysalis Awards for Remodeling Excellence
National Winner; Best Bath Remodel; over $60,000

2012 Chrysalis Awards for Remodeling Excellence
National Winner; Best Bath Remodel; $40,000 - $60,000
2011 NARI Regional
Contractor of the Year


2010 NARI
 Regional COTY

Commercial Exterior
2010 NARI 
Regional COTY
Residential Addition; 
over $250,000
Publications
Austin Woman
April 2019
Home Design & Décor
Feb / Mar 2019
Southern Living Magazine Cover Story
Aug 2018
Luxe Cover Story
May / June 2017
This Old Home Cover Story
Jan / Feb 2016
Austin Home Cover Story
Winter 2015

Austin Urban Home Cover Story
Oct / Nov 2015
Texas Home Builder

March / April 2015
Custom Builder

January / February 2015
Austin Home

Spring 2015

Urban Home

October / November 2014

Austin Home

Fall 2014
Western Art & Architecture

October / November 2014
Austin Home

Summer 2014
Urban Home
December 2013 / January 2014
Symmetry

Fall 2012
Professional Remodeler

October 2012
Small Kitchen

Fall 2011
Contemporary Stone & Tile Design
Fall 2010
View All
Symmetry

Spring / Summer 2013
Home By Design

August / September 2013
Texas Home & Living

January / February 2011